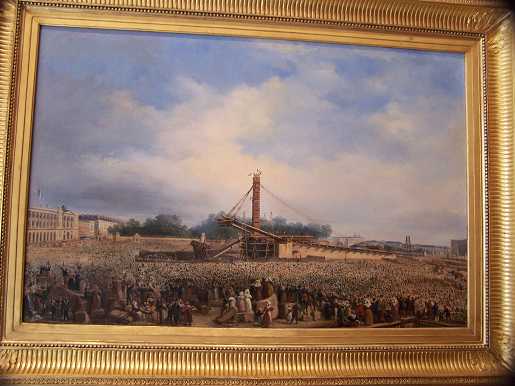 Above the erection of the obelisk from Luxor in the Place de la Concorde on 25th October 1836, painted by Francois Dobois (1790 - 1871). The obelisk was offered to Charles X by the viceroy of Egypt, Mehmet-Ali. It dates from the time of Rameses II, and came from the temple of Amon at Thebes.
Below Le Pont Marie et le quai Saint-Paul by Charles Mozin (1806 - 1862)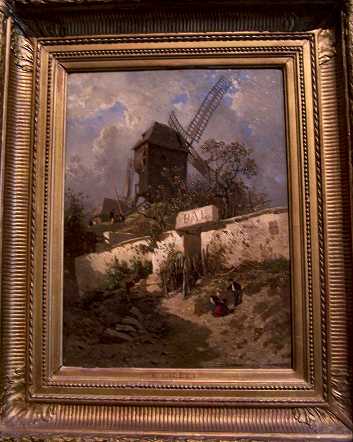 Above Le Moulin de la Galette a Montmartre by Eugene Ciceri (1813 - 1890). There were a number of windmills on the hill of Montmartre, this one stood until it was demolished in 1925.