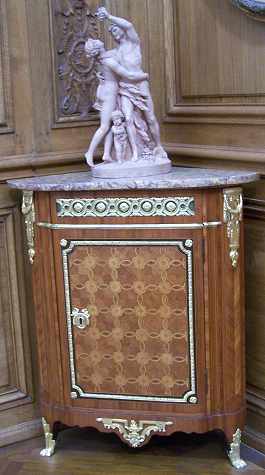 On the left La feme au singes (1908) by Camille Alaphillipe (1874-1934).
Above a marquetry cabinet, and on the right a sedan chair (1700-1715), both in the Tuck galleries. The sedan chair is beautifully gilded, sculpted and painted on the outside, but plain, dark and horrible on the inside. It cannot have been pleasant sitting inside.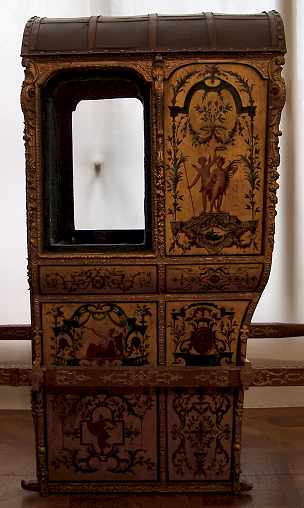 The Tuck donation
was made in 1938, and in order to make the four connectingrooms a more authentic setting panneling was donated at the same time.