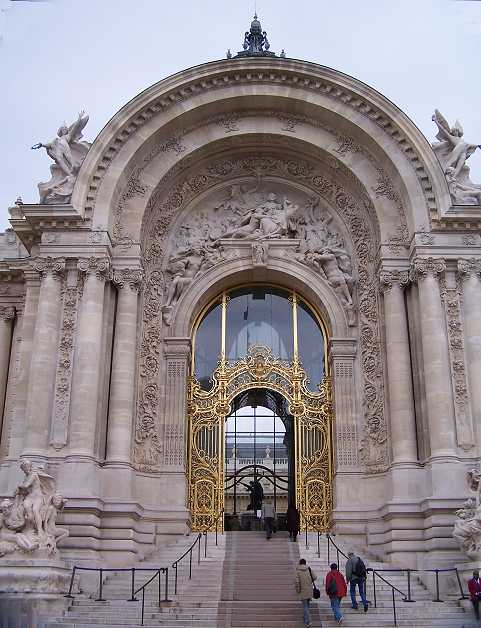 Below, on the right is the inner courtyard garden of the Petit Palais. Note the ship in the centre of the dome, this is the emblem of Paris and is found throughout the museum.
Below left is the covered colonnade around the garden.
Petit Palais
Petit Palais was commissioned by the City of Paris for the World Exposition of 1900, and took just 3 years to complete.
Getting to Petit Palais
Petit Palace is on Avenue Winston Churchill. The nearest metros are Champs Elesées or Clémenceau, or on bus nos. 42, 72, 73, 80, 83.
It is open Tuesday to Sunday from 10 am to 6 pm. Admission is free to the permanent collections, but there may be a charge for temporary exhibits. There is a cafe, shop and bookshop, and it is run by the City of Paris.
It is a wonderful place to visit, especially the cafe where you can sit outside on fine days.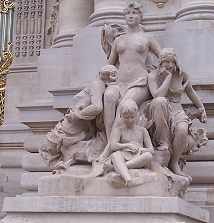 The main entrance to the Petit Palais on the left, with the sculptures on either side of the entrance above and below.